The Defense News 100 Most Influential People in US Defense is back, but it's a bit different from last year.
This year's list focuses more on policy, budget and strategic issues, and less on personnel and veterans issues.
The list also includes a number of foreign leaders, notably the most influential person in US defense: Chinese Premier Xi Jinping. Since foreign leaders — including Xi, Iranian President Hassan Rouhani and others — have such a strong impact on US defense spending, we felt it appropriate to include them on this list.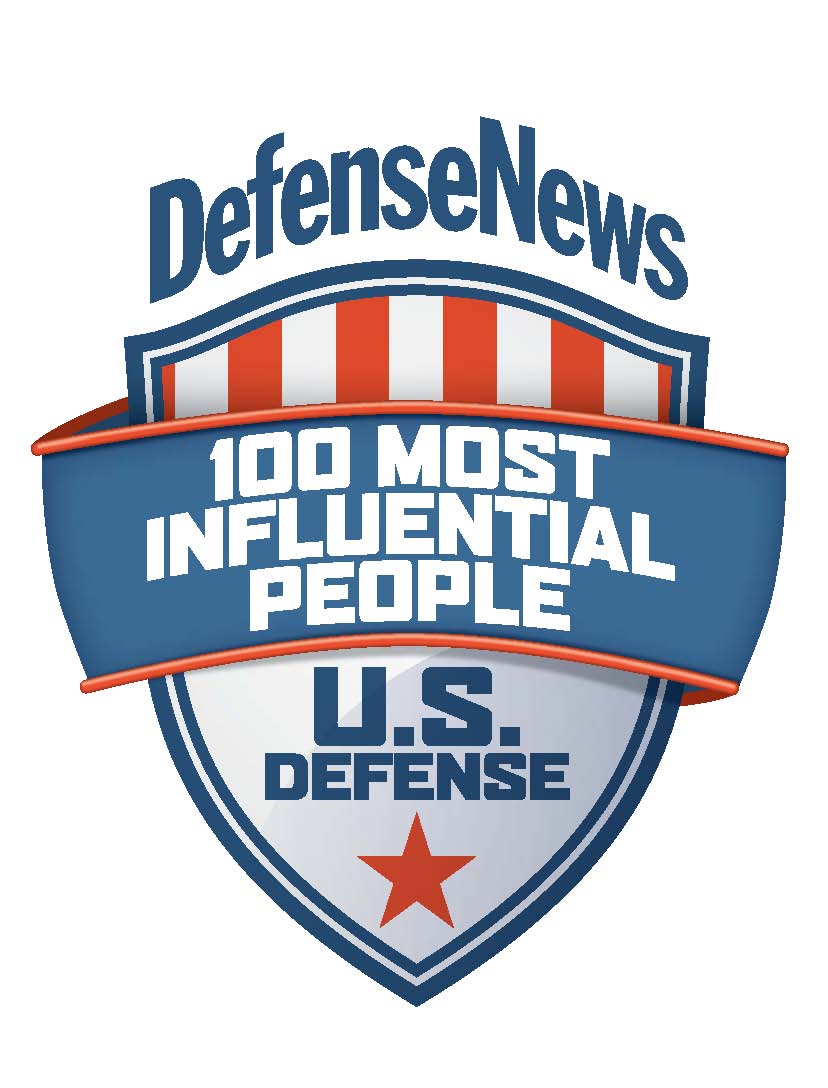 Another major change is including members of the Joint Chiefs Staff as individuals, as opposed to grouping them into a single entry. Service chiefs distinguish themselves and their services to varying degrees. All of the chiefs made the top third of the list.
There are more than two dozen other newcomers to this year's list. Some are folks who didn't make the cut last year, while others are people who have assumed positions of influence. A year ago, no one knew Edward Snowden, the former National Security Agency contractor who leaked classified descriptions of widespread US government spying. Now he's a household name.
Some of the list's biggest movers between 2012 and 2013 were people who left government or became key players in President Barack Obama's administration.
For example, Defense Secretary Chuck Hagel, who last year was chairman of the Atlantic Council, rose nearly 40 spots to No. 3 on this year's list. Former Secretary of State Hillary Clinton fell 40 spots and former Deputy Defense Secretary Ashton Carter fell nearly 60 spots.
The exceptions to the rule are retired Navy Adm. James Stavridis and former Navy Undersecretary Robert Work, both of whom rose on the list. Stavridis retired this year as NATO's supreme allied commander and is now the dean of the influential Fletcher School of Law and Diplomacy at Tufts University and chairman of the US Naval Institute. Work was named CEO of the prominent Center for a New American Security think tank and is said to be the frontrunner to become deputy defense secretary.
Two high-ranked newcomers include Acting Deputy Defense Secretary Christine Fox and Jamie Morin, who is awaiting confirmation as director of Cost Assessment and Program Evaluation.
The Tea Party Caucus — which has remained a united force on Capitol Hill — is new to the list, as is another grouping of lobbyists, who must compete even harder to get their interests funded as defense spending falls.
As on last year's list, Obama's national security adviser outranked his defense secretary. Also, government officials who oversee the shaping of the defense budget and US policy tend to place high.
This year's list also has another first, an "unknown" Air Force bomber czar. DoD won't tell us who he or she is, but there is an Air Force general in charge of a classified acquisition program that is developing a new long-range bomber. It's a multibillion program at the center of the Pentagon's Asia-Pacific shift, not to mention the future of military aerospace.
Other notable movers on the list include:
Frank Kendall, undersecretary of defense for acquisition, technology and logistics, rose 12 spots to No. 18.
Bill Swanson, chairman and CEO of Raytheon, rose 18 spots to No. 38.
Wes Bush, Northrop Grumman president and CEO and Aerospace Industries Association chairman, rose 27 spots to No. 45.
Marion Blakey, Aerospace Industries Association president and CEO, fell 35 spots to No. 98.
So how did we rank them? Defense News editors and reporters spent months compiling the list. The team began with last year's list and decided who should remain. At that point, newcomers were added, giving us about 125 candidates, and the ranking process began.
Candidates were tagged according to their spheres of influence — policy, money, intelligence, Afghanistan, special operations, Congress, homeland security, military service, industry, opinion shaping, cyber, Asia-Pacific, Middle East and veterans issues — and relative values were assigned to each. For those with multiple spheres of influence, their primary spheres were weighted over lesser areas to create a composite score. Bonus points were awarded in some instances for individuals whose access to the president or other key leaders deserved special consideration.
View the 100 Most Influential